When traveling to Algarve, car hire service provides you with a convenient way to get around and really explore the popular attractions as well as hidden gems across the country. The Algarve is among the most popular regions in the country, and many people who travel to Portugal do so simply to enjoy the scenic beaches. Others travel to the area simply to enjoy a relaxing holiday at some of the many fine beaches in the area. The fact is that if you have plans to visit Portugal for a short trip or an extended holiday, you will want to take some time to relax on at least one or more of the area's beaches.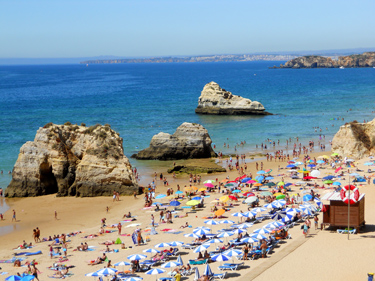 The Algarve region is generally broken up into three areas, and these are known as Western Algarve, Central Algarve and Eastern Algarve. Most of the beaches are located in the western region, which sits between the towns of Albufeira and Sagres. These beaches are Meia Praia, Praia da Rocha, Praia da Bordeira, Praia do Martinhal and others. The area between Faro and Albufeira is known as the central region, and it is home to Ilha de Faro, Praia da Gale and Praia da Falesia. From Faro to Vila Real de Santo Antonio, you will find the eastern section of the Algarve. Here, you can visit Praia Verde, Praia da Armona, Praia do Barril and Ilha de Tavira.

Western Algarve Beaches
Meia Praia
Praia da Rocha
Praia da Bordeira
Praia do Martinhal
Central Algarve Beaches
Ilha de Faro
Praia da Gale
Praia da Falesia
Eastern Algarve Beaches
Praia Verde
Praia da Armona
Praia do Barril
Ilha de Tavira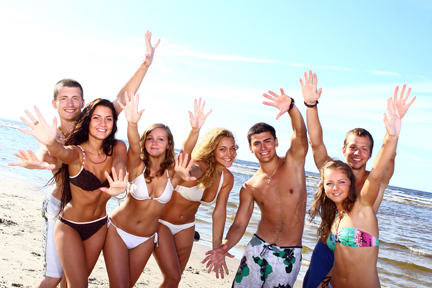 The fact is that the beaches in this popular area of the country can be crowded during peak travel times, but with over 200 kilometres of beaches available for you to explore, you can easily find a quiet section of the beach that is all your own. The landscape over this lengthy stretch of land includes soft, sandy beaches a well as quiet coves and inlets. There are also numerous holiday towns located between these beaches that are ideal for finding restaurants, shops and lodging. If you plan to visit the Algarve, you will want to hire a car through Portugal Car Hire. This is the most convenient way to take in the scenic beauty of the area and to explore it on your own terms.