Best Algarve Car Hire In All Of Portugal

A trip to beautiful Algarve along the coast of Portugal is just what you need to relax on your next holiday. You may have already spent time researching the best beaches in Algarve and locating a gorgeous hotel or resort to stay at while on holiday. These are all important steps that you can take to prepare for an amazing holiday in Portugal. However, you also want to make plans for Algarve car hire before you depart for your trip if you want to enjoy the best Portugal holiday possible. Through our car hire company, you can easily make a reservation and enjoy the convenience of access to a private car throughout your trip.

Algarve is a large region, and the gorgeous beaches and other attractions that the area is known for are located many miles apart from each other. Furthermore, because the area is known for its nightlife, culture and shopping as well as for its beaches, you will want to get around the area conveniently and according to your own terms if you want to enjoy the most relaxing vacation experience possible. When planning your trip to the area, Algarve car hire makes sense. With our car hire service, you can pick up your car at the Faro airport as soon as you arrive, and you will be able to use your private car at your leisure. Hop in the car in the morning to head to the beach, and explore the popular tourist destinations, shops, restaurants and more at your own pace. With how affordable our rates are, we provide you with a great solution for getting around Algarve.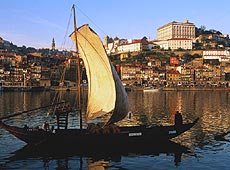 If you are interested in making a reservation for Algarve car hire, you should pause and consider the benefits of working with our office for car hire. We offer a convenient online reservation system that allows you to locate the type of car you want to reserve, compare rates and book your reservation within a matter of minutes. After confirming your reservation online, rest assured that the car you need will be waiting for you at the Faro airport.